Top 5 reasons you should get your home custom built
It is not for everyone. If you don't have time or a specific taste or you need a home in a low-cost neighborhood, buying a readymade home on the market will make more sense. If not, come to our world of custom tailoring your residence, to match your Dreams.
Our Home is where we come back at the end of the hard day's work and unwind. We spend 8 hours at work so we can spend 16 hours at home. These days it is all 24 hours due to social distancing and working remotely from home. More importantly, our home has now become our office. If we work for Google or Apple, notice how fancy our office is? It is well calculated, not an extra expense. It is custom-built to enhance our efficiency. Time has changed, homes have become offices and people are building custom homes to maintain the efficiency, cause their job performance and livelihood depends on it. Remember, everything is customizable, even your dream home is.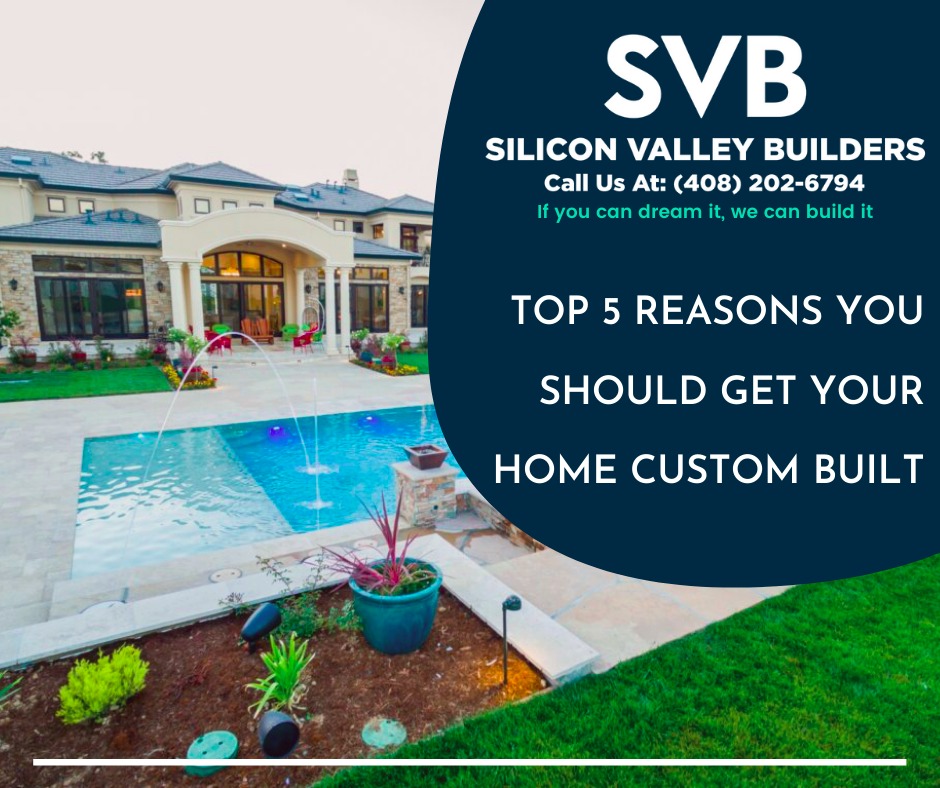 Following are the Top 5 reasons why should you build a Custom Home:
1) You can customize the home and office space. Make nice hybrid of working and living environment.
2) All the amenities needed has changed for a present day home. Today Cat6, fiber optics, media room, theatre, dry or steam Sauna, game room, yoga room, home automation, Tesla Charging Solar power are integral part of a modern home. You need to customize your home for them.
3) Older homes does not have the same piping or wiring sizes or Title24 energy efficiency code compliance. They are all undersized for your present day needs. Your Tesla charger or electric heaters for outdoors may overload the service and trip. Walls and Pipes may be improperly insulated. The list is long. 
4) Then the sheer size. If you walk up to Bill Clinton's childhood home in Little Rock Arkansas, it looks like a tiny box, a little shack. The standards of the size has grown, decade after decade. Yes we can now afford it. Custom build the home to be current, live with time and of-course build it green, to have the low carbon footprint.
5) Luxury you can choose. Last but not the least, your home is your most valuable asset, would you not want it to reflect you and your dreams. Custom build it please.
If you are building a custom home for the first time, here are some of the cost saving tips for you.