Seasoning is the key to any recipe. The flow of ingredients in your Kitchen from the Refrigerator to the Chopping board to the Sink to the Stove is a beauty. Making that flow smooth by proper kitchen design is seasoning your Kitchen with Love.
Please contact us so we share this Love with You. Silicon Valley Builders (408)-202-6794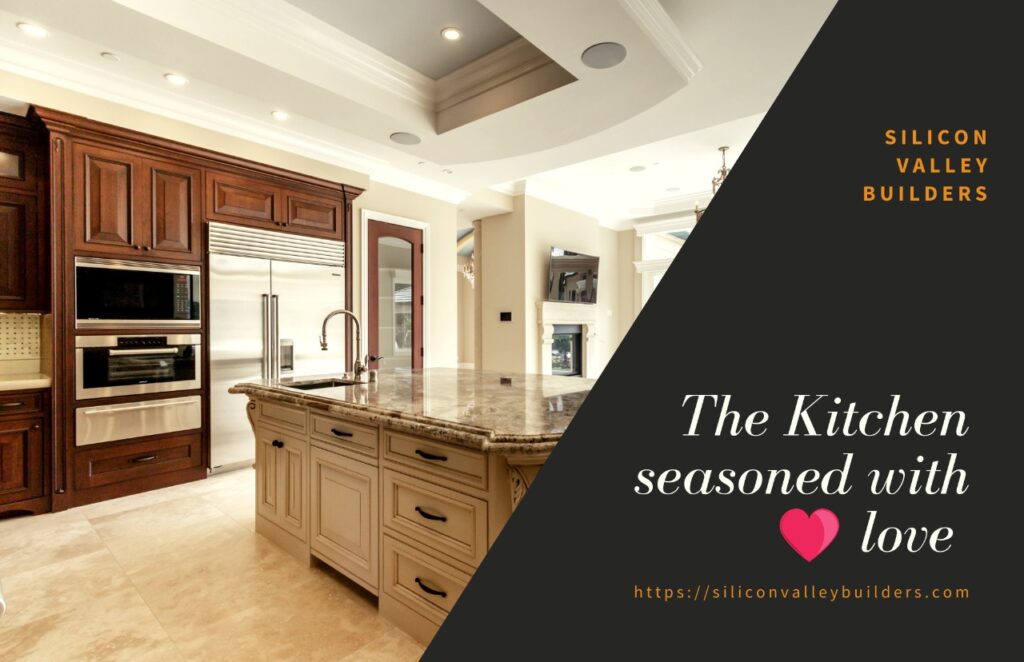 Every element in Silicon Valley Builders' design is meticulously planned to deliver the desired outcome. The kitchen that is open to the Family Room is a key to a warm family living. The kitchen where the dishes for your savory taste buds are made is integral to bringing the family together. It is important for you to have eye contact from your Kitchen to your Family room and to the home TV. For your home to feel home the properly sized Refrigerator, Stove, Oven, Food Warmer, Microwave, and Vegetable Sink needs to be in a functional Loop so the cooking is a joy.