Maintaining your home can be a big job, but with a clear and systematic approach, anyone can give their home the TLC that it needs. This care will ensure that the health, performance, life, and resale value of your home is preserved.
MONTHLY HOME MAINTENANCE TASKS
In addition to keeping the interior and exterior of your home tidy and clean on a regular basis, there are a few items to tackle monthly:
Clean your range hood filters (follow manufacturer guidance, or soak them in degreaser and warm water)
Clean your sink disposal (put in lemon slices or frozen vinegar ice cubes)
Test your garage door sensors
Test your GFCI outlets
Maintain your pool properly on a WEEKLY basis
If you're looking for a comprehensive guide of all home maintenance tasks year-round, you can download our FREE Custom Home Maintenance Checklist.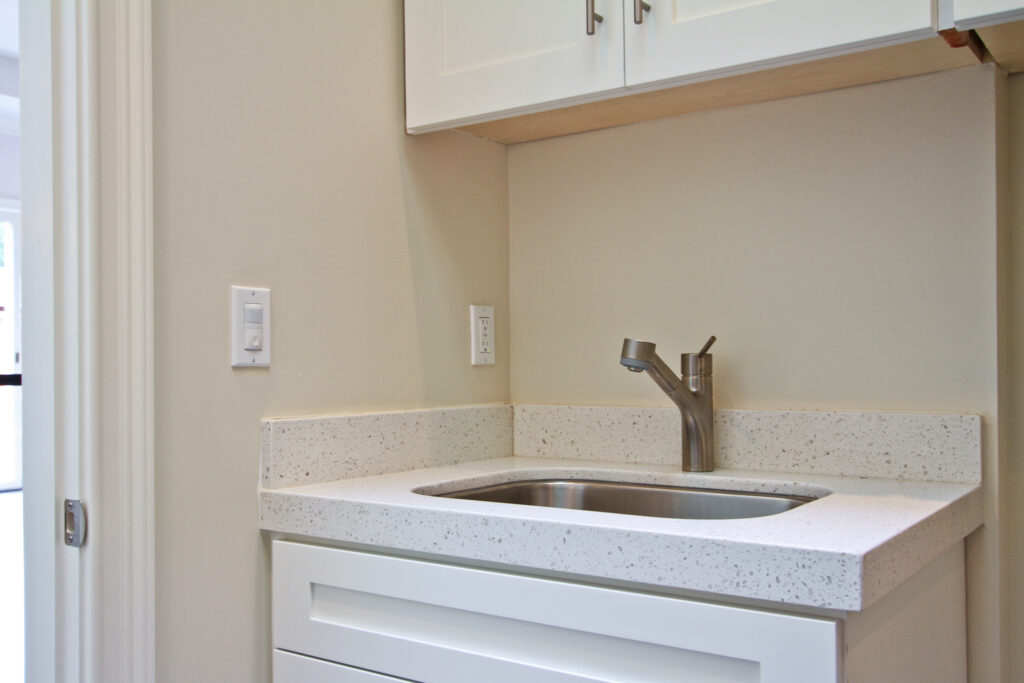 QUARTERLY HOME MAINTENANCE TASKS
There are a number of custom home maintenance items that don't need to be done on a monthly basis, but should be done at least quarterly:
Replace HVAC filters
Clean leaves and debris from your HVAC condenser
Test your smoke/carbon monoxide detectors
Test water in rarely-used bathrooms (flush toilets and run taps)
Contract with a pest control company for quarterly service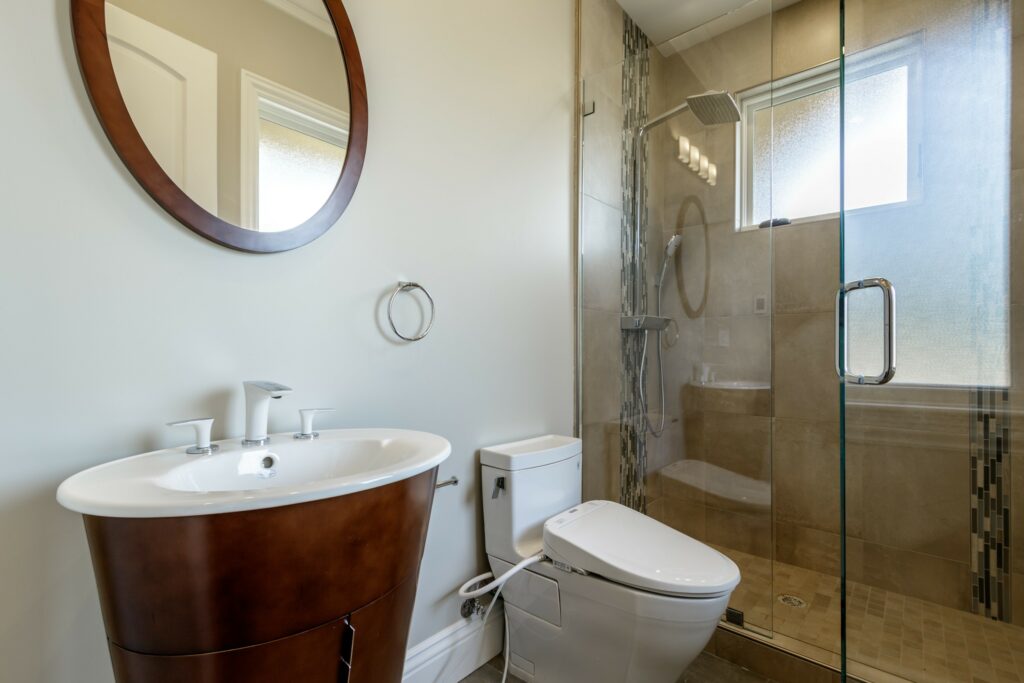 SEMI-ANNUAL HOME MAINTENANCE TASKS
Every six months, it's our recommendation that our homeowners tackle the following items to keep their home in great working order:
Give your home a deep clean
Vacuum your refrigerator coils to keep it running efficiently and lasting longer
Clean out your clothes dryer exhaust duct
Dismantle and clean sink traps (curved pipe) to clear obstructions and buildup
Hire an HVAC specialist to clean condensate from drain lines, check for duct leaks, etc.
ANNUAL HOME MAINTENANCE TASKS
There are a couple dozen items on our Custom Home Maintenance Checklist that should be taken care of on an annual basis. We organize them by tasks to complete in the Spring, Summer, Fall and Winter. This makes the lists shorter and more manageable each season. It also makes everything easier to keep track of throughout the life of your home.
Included on the seasonal task lists are inspection tips and tasks for:
Exterior Drainage
Gutters
Exterior (siding, foundation, windows, weather stripping, etc.)
Irrigation
Grout/Mortar
Plumbing
Screens
Front Doors
Chimney
HVAC
Attic
Door/Gate Hinges
Plumbing Fixture Caulk
Proper Freeze Preparation
For a comprehensive list of all annual maintenance tips and tasks, download our Custom Home Maintenance Checklist here.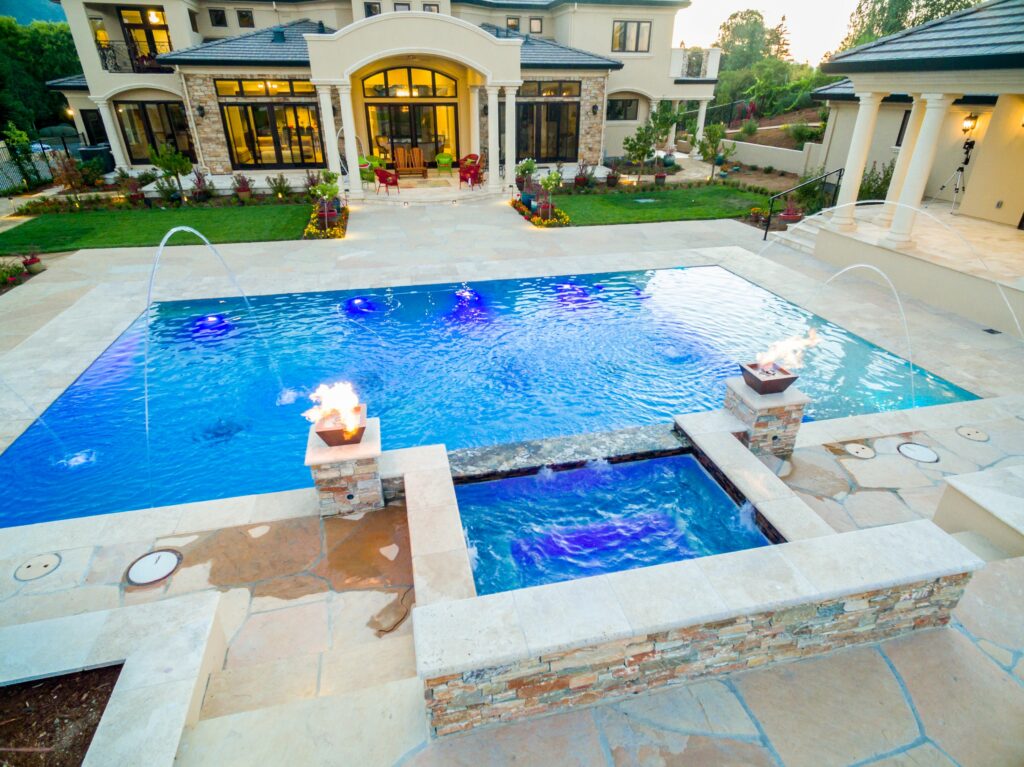 LONGER TERM HOME MAINTENANCE TASKS
Some larger tasks don't need to be completed each year or even every other year. The long-term items listed below are extremely important to preserve the health and performance of your home:
Every 3 years: Repaint all exterior trim including siding, window casings, door casings, soffit, etc.)
Every 5 Years: All stone elements should be inspected for large cracks in mortar or caulk and sealed to prevent long-term water penetration
Every 10 Years: 1) Repaint exterior stucco, and 2) Check and replace overflow pans for HVAC air handler and storage tank water heaters
We know that when you've invested hard-earned dollars into a beautiful custom home, protecting that investment is paramount. Properly maintaining your home is the greatest thing you can do to safeguard that investment AND extend the life of your home for your family to enjoy for decades to come!
To have your dreams materialized, your investment to give a whopping return, for original out of the shoebox ideas, please call us.
Silicon Valley Builders: (408) – 202 – 6794