Just like everything else, life has flavors and colors, construction has phases. Different level of talent and skill set is required at a different phase of development of your home. It always starts with a vision that stems from understanding your customer's needs, likes, and dislikes. Then you go to the drawing board and lay it all out.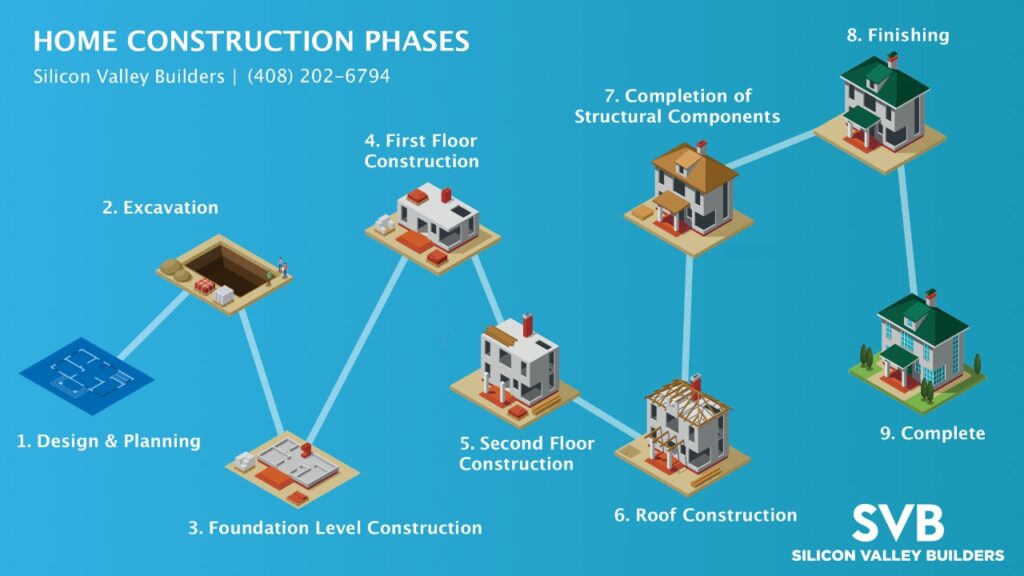 Designing and Planning is in phase one. Permits are issued, demolition, rough grading, then the excavation begins, which is phase two. Foundations are poured in, whether it is a slab, T-Foundation, or the Pier and Beam, phase three. The first-floor structure is erected, then the second-floor, phases four and five. House is then wrapped to make it watertight and roofing is installed, phase six. As the structural elements are being completed all the central nervous system of the house is installed. Plumbing, Central Vac, HVAC, Electrical, Security, and sound system wiring are installed in phase seven. Phase eight is for the finishing touches, color palette selection for the house to shine. Phase nine is the most pleasant part of the construction process when we hand over the keys.
Phase one requires the utmost artistic abilities to visualize, space planning, and laying out the vision on the paper. Phases two thru eight requires your engineering and analytical skills. These are the stages where every nut and bolt counts. The life of your house, its longevity, and whether will it pass the test of time comes from these phases. The last step is phase nine. This is when you hand over the key to the customer, it requires a grin from ear to ear and a happy smile. You have to do this well.
For many of these Happy Contagious Smiles please call us. (408)2026794